Amazon launches drone delivery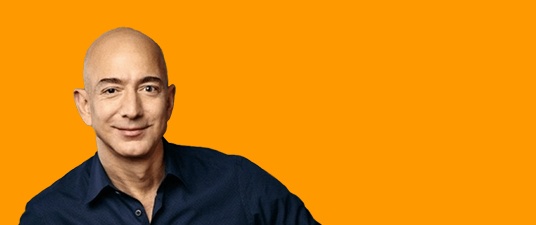 Stocks ended a third straight weekly decline on a modestly upbeat note in a volatile session on Friday, but still suffered the largest weekly percentage decline since March 2020, when the economy was shutting down because of the COVID-19 outbreak. Several key pieces of economic data missed forecasts during the week, ranging from retail sales to housing starts, and the Federal Reserve raised its benchmark interest rate by 75 basis points, the most since 1994. The Dow Jones again closed under the 30,000 mark after dipping below that level on Thursday for the first time since January 2021. The Dow closed down 4.8% for the week, its 11th losing week out of 12, while the S&P 500 slumped 5.8% and the tech-heavy Nasdaq also fell 4.8%. For both the Dow and the S&P, it was the worst week so far this year.
News:
Amazon launches drone delivery: It has been nearly a decade in the making, but Amazon (AMZN) finally announced that it will begin Prime Air drone deliveries later this year as it attempts to get the long-delayed project off the ground. The service will initially be available in Lockeford, California - which is about 40 miles south of Sacramento - and will use feedback from the service to improve its operations. How it works? "Once onboarded, customers in Lockeford will see Prime Air-eligible items on Amazon. They will place an order as they normally would and receive an estimated arrival time with a status tracker for their order. For these deliveries, the drone will fly to the designated delivery location, descend to the customer's backyard, and hover at a safe height. It will then safely release the package and rise back up to altitude," Amazon wrote in a blog post. Alphabet's (GOOG) (GOOGL) Wing launched commercial service just north of Dallas in April, and hopes to soon press the button on wide-scale deployment. Walmart's (WMT) drone delivery program is also available to more than 4M households in the U.S.
Netflix is planning a 'Squid Game' reality show: Netflix is doing "Squid Game" for real. The streaming platform has approved a reality TV series called "Squid Game: The Challenge," which will pit 456 contestants against each other in a series of games inspired by the hit show. Up for grabs is a $4.56 million reward — which Netflix says is the largest cash prize in reality TV history. Released in 2021, "Squid Game" quickly became an international success. It is Netflix's most-watched show of all time with people dedicating 1.65 billion hours of viewing time in the first 28 days of its release. The show could be a way for Netflix to use some of its lucrative content to bring more users to the platform. The company is facing headwinds from the impact of rising inflation, the removal of Covid-19 restrictions and competition from rival firms like Disney.
Semiconductor stocks fall on recession risks: Advanced Micro Devices (NASDAQ:AMD) and Qualcomm (NASDAQ:QCOM) shares plunged nearly 8% on Thursday, leading the chip sector sharply lower amid worries over rising inflation, a looming recession and concerns over a potential supply glut. Amid the broader tech sell off, which sent the NASDAQ down more than 4%, other chip makers such as Nvidia (NASDAQ:NVDA), Marvell Technology (NASDAQ:MRVL), NXP Semiconductors (NXPI), Analog Devices (ADI) and Broadcom (AVGO) all fell sharply, ending the day down 5% or more, led by Marvell's nearly 8.5% drop. The Philadelphia Semiconductor Index, which tracks the broader semiconductor industry, fell more than 6% on the day.